Bent wire and bent pipe parts
We process wire and pipe parts by bending and forming them. Our methods include bending, stamping, pressing, extracting, joining, compressing, riveting and clinching. But the non-chipping and chipping forming process in accordance with DIN 8582 also includes welding, turning and drilling. Our bent-wire technology is located in an extremely large machinery park that is optimally suited for larger quantities and repetitive production runs.
Bent forming as bottoming or air bending – that is, with a bottoming tool or as a CNC-programmed air bending method with linear and rotating tools combined with integrated pressing (punching, flattening, pressing, notching, reducing) – can be expanded by adding other elements. This enables welding or automatic assembly, such as attaching a plastic roll to a wire handle.
We provide you with:
Wire and pipe parts made from all commonly known materials
In diameters ranging from 2.0 to 12 mm
In all obtainable profiles: rolled, oval, quadratic, round flat, square
Made of spring-tempered materials (PT belts, stainless steel)
Made of soft materials (steel, aluminum, copper, brass)
For automatic production with a feed length of up to 2000 mm
With all currently available surface coatings (provided by highly regarded partners)
With technically achievable thermal treatments (provided by highly regarded partners)
BRIDGE LIFT
Application: Holding system
Material: Steel
WIRE CLIP
Application: Holding system
Material: Spring steel
ISOFIX
Application: Automotive
Material: Steel
HANDLE CLAMP I
Application: Holding system
Material: Steel
HANDLE CLAMP II
Application: Holding system
Material: Steel
ISOFIX II
Application: Automotive
Material: Steel
ISOFIX III
Application: Automotive
Material: Steel
LASHING BUCKLE
Application: Holding system
Material: Steel
LOCKING CLAMP
Application: Automotive
Material: Steel
Special feature: cold-forged collars
CONNECTING ELEMENT
Application: Construction
Material: Steel
ASSEMBLY TOOL
Application: Construction
Material: Steel
CEILING HANGER
Application: Construction
Material: Steel
Special feature: stamped and cut
BOLTS I
Application: Automotive
Material: Steel
Special feature: stamped and cut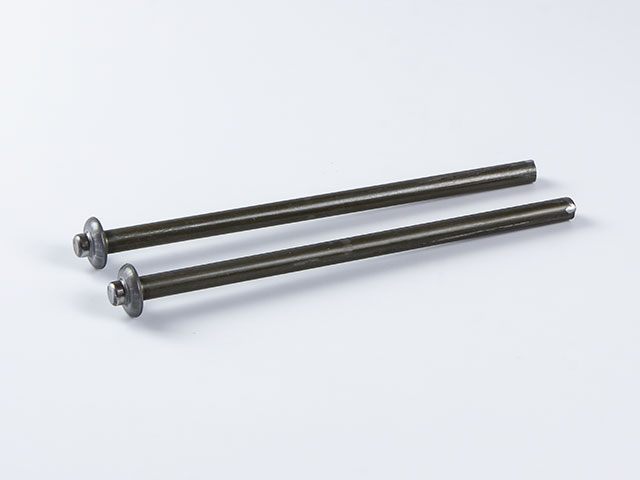 BOLTS II
Application: Automotive
Material: Steel
Special feature: Head shape
BOLTS III
Application: Automotive
Material: Steel
Special feature: different forging levels
SQUARE PIN
Application: Construction
Material: Steel
STEP CLAMP
Application: Holding system
Material: Steel
Special feature: flattened and punched
LATERAL FRAMES
Application: Holding system
Material: Steel
WOOD COVER TIGHTENER
Application: Holding system
Material: Steel
Special feature: Patented
ARMREST
Application: Automotive
Material: Steel
HOLDER
Application: Automotive
Material: Steel
COOLING COIL
Application: Electric
Material: Aluminum
GUIDE TUBE I
Application: Automotive
Material: Steel
GUIDE TUBE II
Application: Automotive
Material: Steel
GUIDE TUBE III
Application: Automotive
Material: Steel
GUIDE TUBE IV
Application: Automotive
Material: Steel
V-BOLTS
Application: Electric
Material: Steel
Special feature: inside grating